A little bit about me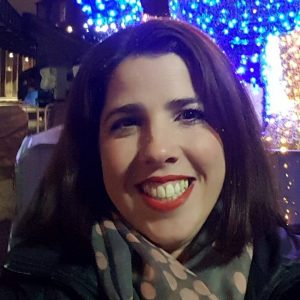 My name is Anely Cabezas DipHB (KGH), I am the founder of Amiga Birth. I hold a Diploma in Hypnobirthing ( Katherine Graves Method) so I am a proud member of the KGH family.
I also have a Diploma in Clinical Hypnosis after completing a one year training with Robert Rusell PhD at TAG Academy on 2014. I am also a member of AIMS ( Association for the Improvements in the Maternity Services) and and Associate Member of the NCH (National Council of Hypnotherapists).
I also work as a Hypnotherapist in my local area at Willows Health, offering my services for Smoking Cessation, Anxiety and Stress Management, Sleep Problems, PTSD and Birth Trauma.
Being a mother to my wonderful three children has giving me a passion about childbirth and about helping and empowering other women in their journeys through motherhood.
I was born in Havana, Cuba,  hence I am fluent in Spanish and English. I have been living in beautiful London for 14 years now and I am currently based in East London.
I believe in personal growth and in always learning something new. My family is quite central to my life and I enjoy spending time with them and going on holidays in the sun and by the sea.
It is an honour for me to help families and couples with their birth journey to make it the best possible experience ever!
Qualifications
Diploma in Hypnobirthing, KG Hypnobirthing Teachers Training Course, July 2017, Accredited by The Royal College of Midwives
Diploma in Hypnotherapy Practice, TAG Academy, April 2014
Certificate in Rapid Cognitive Processing, TAG Academy, December 2014
Diploma in Neuro Linguistic Programming, First Class with Distinction, TAG Academy, December 2014
Clinical Diploma in Hypnotherapy Practice, First Class with Distinction, TAG Academy, December 2014